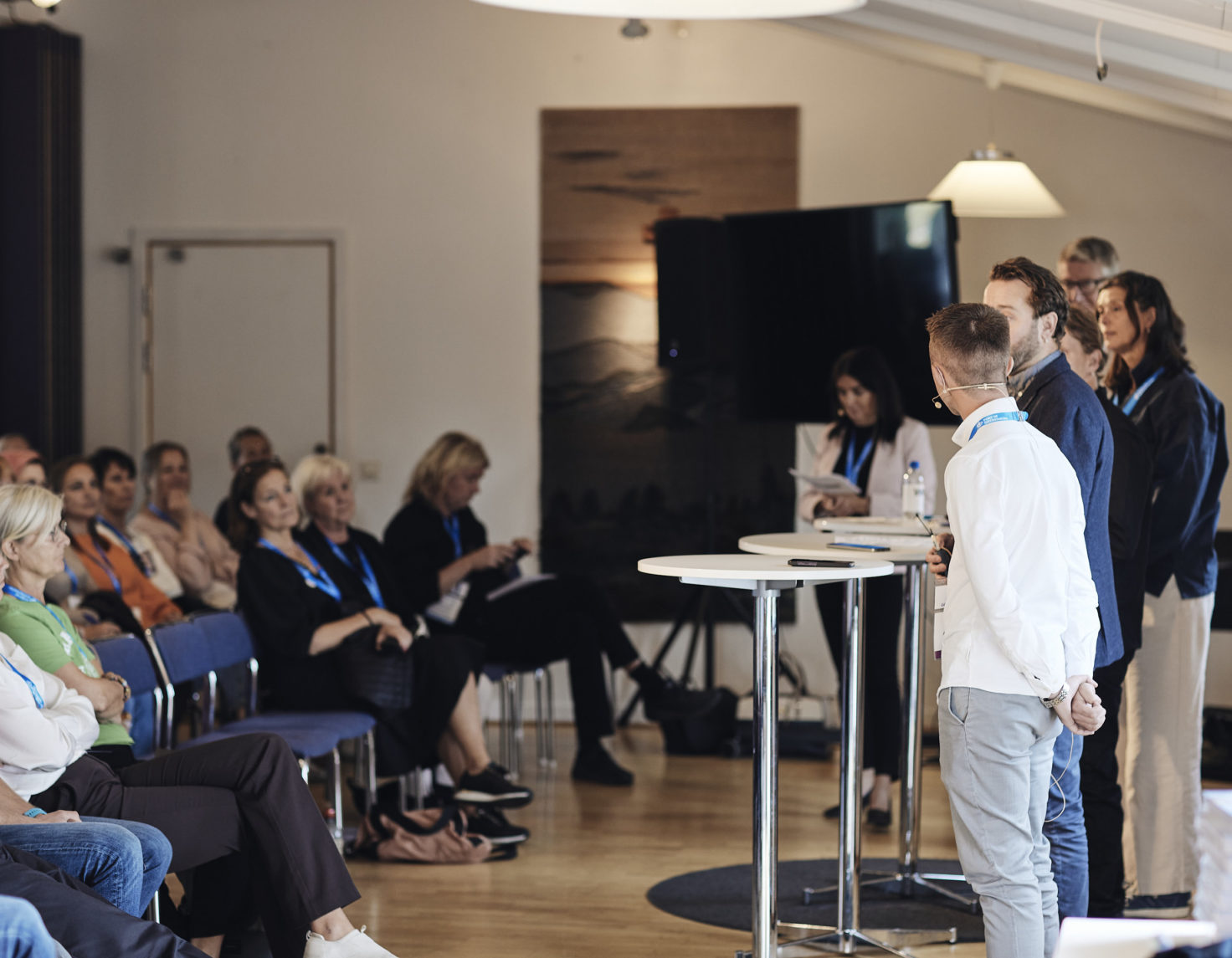 DSM HR MEET
HR Meet on DSM2023, August 29
The shipping industry is an important part of Sweden's infrastructure. Within the industry we see a great need for competence in the coming years. Guidance counsellors from Sweden are invited to take part in a seminar, where they will  learn more about different professions in shipping and possible educational paths. The HR Meet program starts at 12:00 (at SMU-gården). Representatives from the industry, schools and universities will together tell and answer questions about the shipping industry and education for future work within it. A panel consisting of representatives from the shipping industry, unions, universities and seafarers participates. There will also be a guided tour in the Donsö deep harbour including Open ship visit.
Moderator: Åsa Burman, director, Lighthouse

Panel: 
| | |
| --- | --- |
| Johan Magnusson | Programansvarig, Sjökapten Chalmers |
| Adam Michanek | Lärare sjöfart, Linnéuniversitetet |
| Christer Bruzelius | Ordförande SUI, fd VD Destination Gotland |
| Pia Benson | Öckerö seglande gymnasium |
| Axel Nilsson | Sjökaptensstudent Chalmers från Donsö |
| Arvid Wachsmann | Sjöingenjör/Superintendent, Sirius Shipping |
| Emma Lehnberg | Andrestyrman, Tärntank |
| Charlie Johansson | Matros, Wallenius |
| Anton Strömblad | Motorman, Stena |
| Magnus Rönn | 2/E Tärntank |
If you are not present on the Island of Donsö, it will be possible to follow the seminar via Live Streaming, August 29 at 12:00. You don't have to register!
Take part of the film from DSM20223 HR Meet below.